Best Home Nursing Service In Noida or Nurse At Home In Noida
Nursing service Is Good Choice For Critical Patient At Home
Home Medicare4U –

Tedrag Home Health Pvt Lt

d is a company providing patient care services in Noida and Delhi NCR. We are one of the Best Home Nursing Service Provider In Noida.
Patient Care Services At Home mean providing all medical caring facility at Home
Like — Nursing Attendant or Medical Attendant for Patient At Home
Nurse -ICU or Non-ICU for Patient At Home
Medical Equipment On Rent And Sale.
Physiotherapist for Patient At Home
Japa Maid for New Born Baby and Mother
Dr. Visit
Home Medicare4U provide quality service at genuine pricing and always ready to serve patient at Home.
Why do you need home Nursing Care?
A nurse is a certified medical professional responsible for medical procedures, safety and recovery of patients from acute and chronic health issues. In Home Nursing Care, nurse is all that and more, in that he or she cares for you in your home, integrating him or herself into your family
Home Nursing Service Benefits:
Home Medicare4U (TeDRaG HomeHealth Pvt. Ltd.) nurses provide an extended arm for care – for the transition of patient from hospital to home care. Highly qualified with 4+ years of experience .HomeMedicare4U . Nurse ensures quality care for post-surgical care, elderly care, chronic care, Tracheostomy, Urinary Catheterization care, Wound care, Injections, IV infusions, Vaccination or other nursing assistance? Get all of this, and more in the comfort of your home by highly qualified and experienced nurses.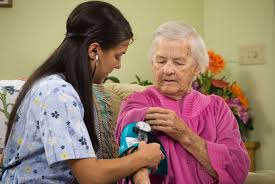 Vaccination
Our qualified Nurses are available to provide Hospital quality Nursing Care and vaccinated at comfort of your home and stay safe from infectious diseases
Post-surgical Care
Our Nurses and Attendant are expertise in providing Post-surgical care which is critical, and includes everything from pain management & feeding to respiratory management & fluid management.
Urinary Catheterization Care
Our Home Nursing Care unit has qualified nurses who can help you with Urine catheterization care at your home; be it catheter insertion, catheter removal or bladders wash.
Wound Care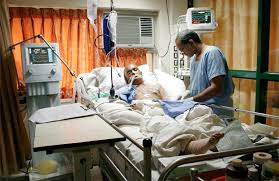 Our Best Home Nursing Care Service unit has qualified nurses who are experienced in handling Acute and Chronic wounds such as post-operation surgical wounds, infected wounds and pressure sores.
Injections and IV Infusion
If you require frequent injections and IV infusions. Simply call Home Medicare4U and have an experienced nurse administer them at home.
For Best Home Nursing Service In Noida or Delhi NCR and As per your requirement, you can hire the services of a ICU/Non-ICU Best Home Nursing Service In Noida for 12 hours or 24 hours