Home Medicare4U - Best Patient Care Service Provider Benefits
We Provide Attendant And Nursing Care For Patient At Home, Medical Equipment and Other Service Provider
Home Medicare4U -TeDRaG HomeHealth Pvt. Ltd. One of the Best Patient Care Service Provider. It's a startup company proving Attendant For Patient, Home Nurses, Mother Baby Care, Physiotherapist at Home and Medical Equipment On Rent And Sale in DELHI NCR region and having a vision to operate on PAN INDIA basis. We are providing Attendant and Nursing Care For Patient At Home, Japa Maid or Mother Baby Care, Physio Visit At Home and Medical Equipment On Rental.
Now days Home Health Care had become a need as we are busy in day to day activity and willing to be available for our loved once during their need.
For this Home Medicare4U – TeDRaG Home Health came with solution of providing Best Home Nursing Services In Noida with qualified and well trained Attendant & Nurses for Elderly and Critical Patient At Home.
Patients at Home have the best comfort level, loved once near them make them happy and by proper care by attendant and nurses create a better environment of quick recovery.
According to us Caring at Home means caring like a family because patient care is a holly job.
View All Services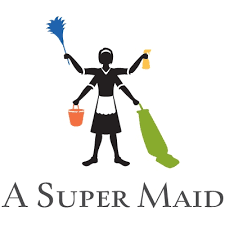 Home Medicare4U – Tedrag Home Health Pvt Ltd Providing House Maid and Cook at your doorstep.
HOME HEALTH CARE SERVICES BENEFITS
For many families, Home Health Care (also referred to as domiciliary care, social care, or in-home care) is a beneficial choice—. It is usually less expensive then Hospital, Patient caring is done at the comfort of Home, and Home Health Care services are as effective as the Patient care we get in a hospital. Our well trained and qualified staff provide best Home Health Care service while allowing your loved ones to stay in the comfort of their own homes and communities.
Attendant and Nursing Care for Critical Patient At Home with required medical equipment on rental is provided by us and also have other services like Physio Visit and Japa Maid or Mother Baby Care.
IF YOU ARE CARING FOR A LOVED ONE, HERE ARE TEN WAYS HOME HEALTH SERVICES CAN SUPPORT YOU:
Home health care company provide services like Doctor Visit, Physio Visit, Nursing Care , Carers At Home or Attendant Care, Equipment on Rent or Sale and many more. Home Care Caregivers can be there when you aren't able to be.

Daily living supports activities.

Access to skilled Nursing care.

Diet and nutrition support.

Medication management

Professionals provide caring companionship.

Home care services helps with light household chores

Home health care clients have comparable or better health outcomes

One-on-one focus and support

An affordable alternative to facility or hospital care
What Clients Say?
Here are testimonials from clients that we have worked with and are happy to share their opinion about the process and the results.
awesome service. Had taken service for intensive care for my sister. Awesome people at great price.All the best folks have a greatsuccess ahed.
"Home Medicare4U providing a best quality services and always management team is available for help."
"Hello team , this is Birendra Kr Singh few days back I had hired services From Home medicare 4 u for my mother , it was worth hiring their services with well trained nursing staff and systematized management who are always available 24*7 . Wish u all d very best for future."
homemedicare4u.com is the BEST telehealth app ever. The whole experience from navigation to getting consultation from a Health Expert is so efficient. I have been using this website for my regular medical checkups and time to time health concerns. I am happy that I can do this from anywhere now with no more dealing with bad Traffic and waiting for the Doctor for hours at the clinic as everything is Instant now.
Nice service .They make patient feel happy.
Help and support provided is really commendable. One can blindly trust upon.
Truly have created a unique culture throughout the service and a caring community.
Good services... commendable
the BEST app ever for supporting the family. This app starts with family feeling n ends with family bonding....... really good one
Myself Rajeev a resident of Noida. My close relative Got ill and was unable to take care of himself so we taken service of home medicare4u ( teDRaG HomeHealth Pvt Ltd).caretakers and management is really helpful and friendly.thank you for the services and I m satisfied.
Trusted Health partner With On Time And Quality Service
If u really caring for ur loved One
I have taken The service For my wife and they have provided Excellent Service.
Latest news from Our Blog